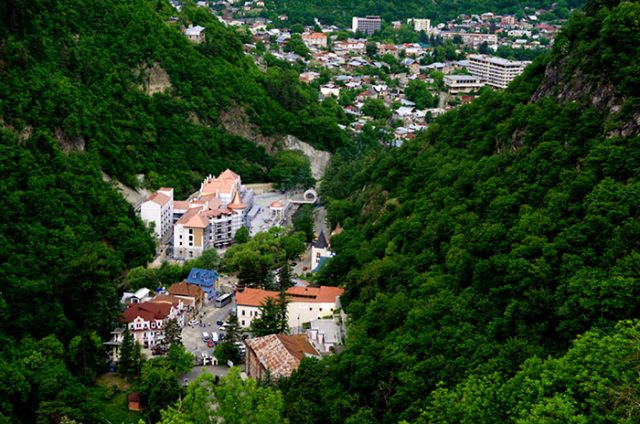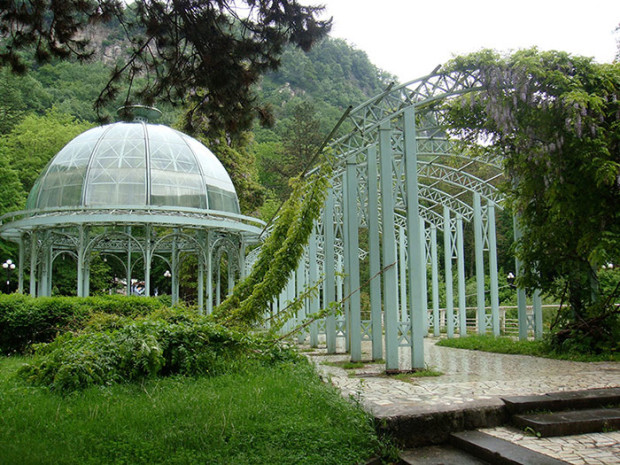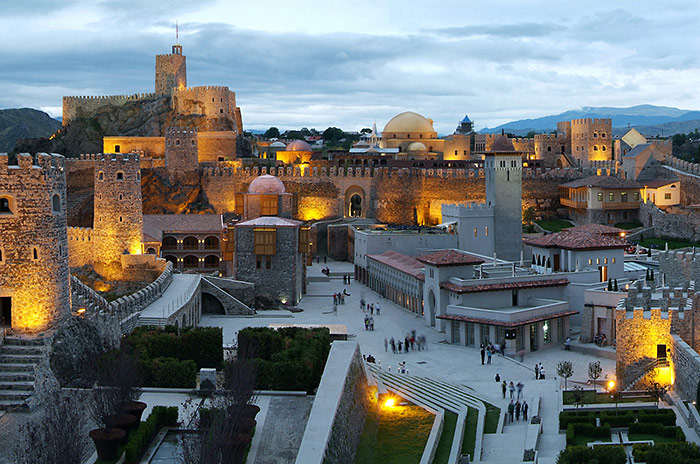 Our tour to two destinations of Rabati and Borjomi offers you a unique opportunity to visit contrasting sites of several historical ras within just a day!
We will visit:
Rabati Castle is a medi castle complex of Asian style in Akhaltsikhe. Built in the 13th century, Rabati castle developed under the influence of different cultures over subsequent centuries and this is reflected in its architecture. Within the 7 hectares castle complex there is a Church, a Mosque, a Minaret and a Synagogue.
Green Monastery – The Chitakhevi St. George's Monastery is located in a picturesque place in the Borjomi valley. People called it lovingly "The Green Monastery", because all the trees in the valley are of a special green color. The stones, with which the church is built, are also green, but some are dark and some are light.
Borjomi is the picturesque resort town in south-central Georgia located on the edge of the Borjomi-Kharagauli National Park. The town is famous for its mineral water, which is the number one export of Georgia; the Romanov summer palace and the World Wide Fund for nature-site Borjomi-Kharagauli National Park. Borjomi is also home to the most extensive ecologically themed amusement park in the Caucasus.
Tour price not include:
lunch
Entrance tickets to museum
Tickets can be booked online with promotions and here, at our office
A few quick facts:
Departing: daily
Meeting time :
Meeting point: Georgia, Tbilisi, 1 Khidi street